E-Textiles Lantern Workshop (online) with Kate Findlay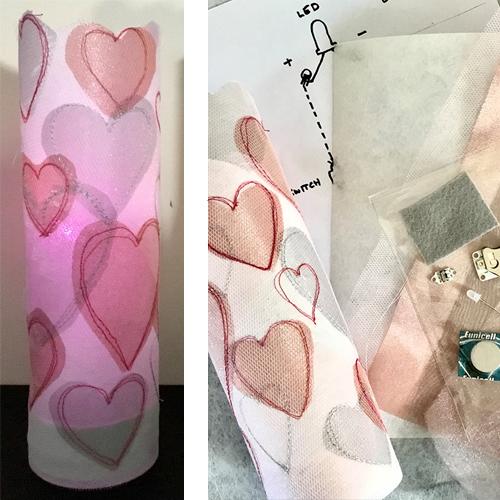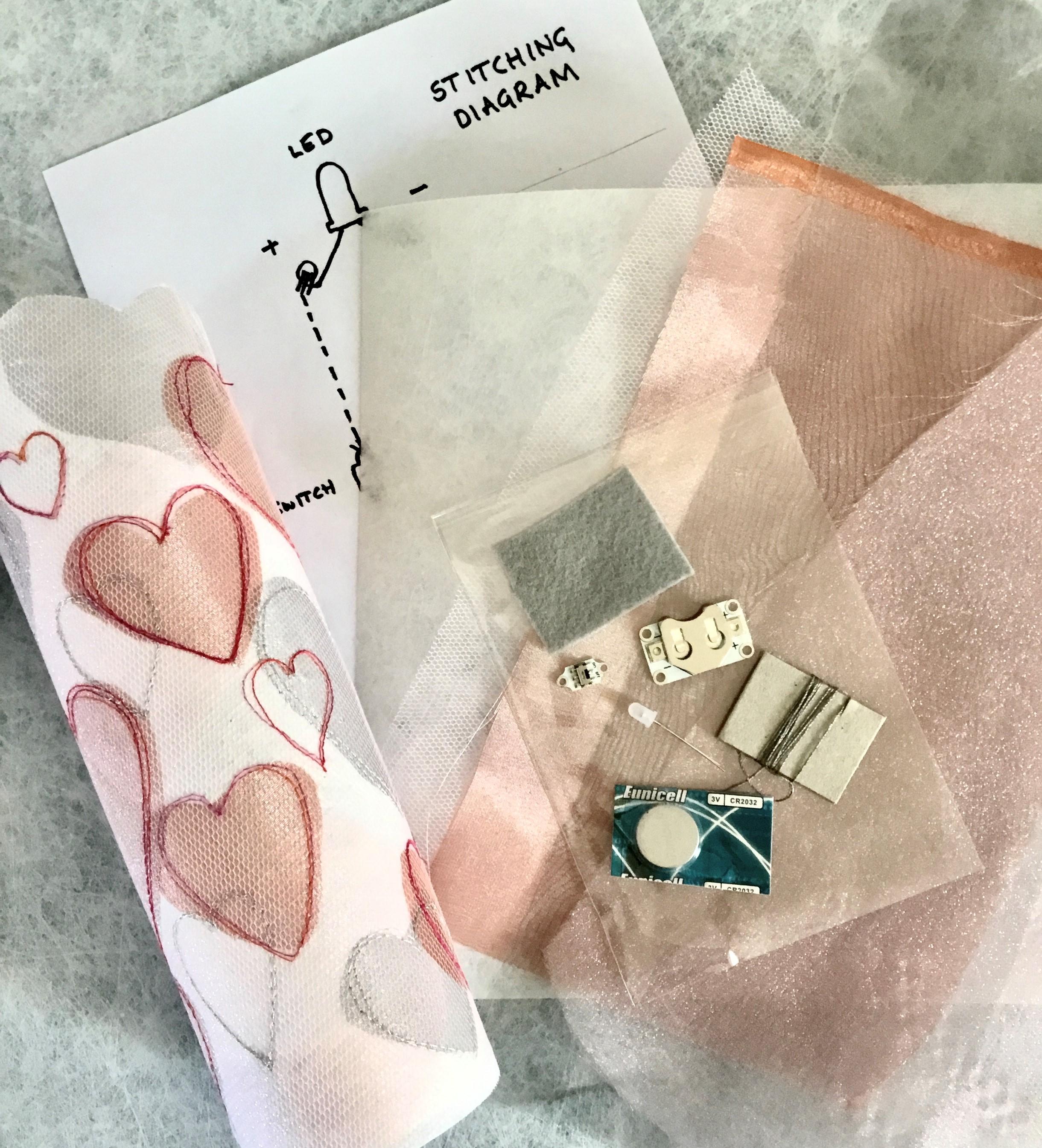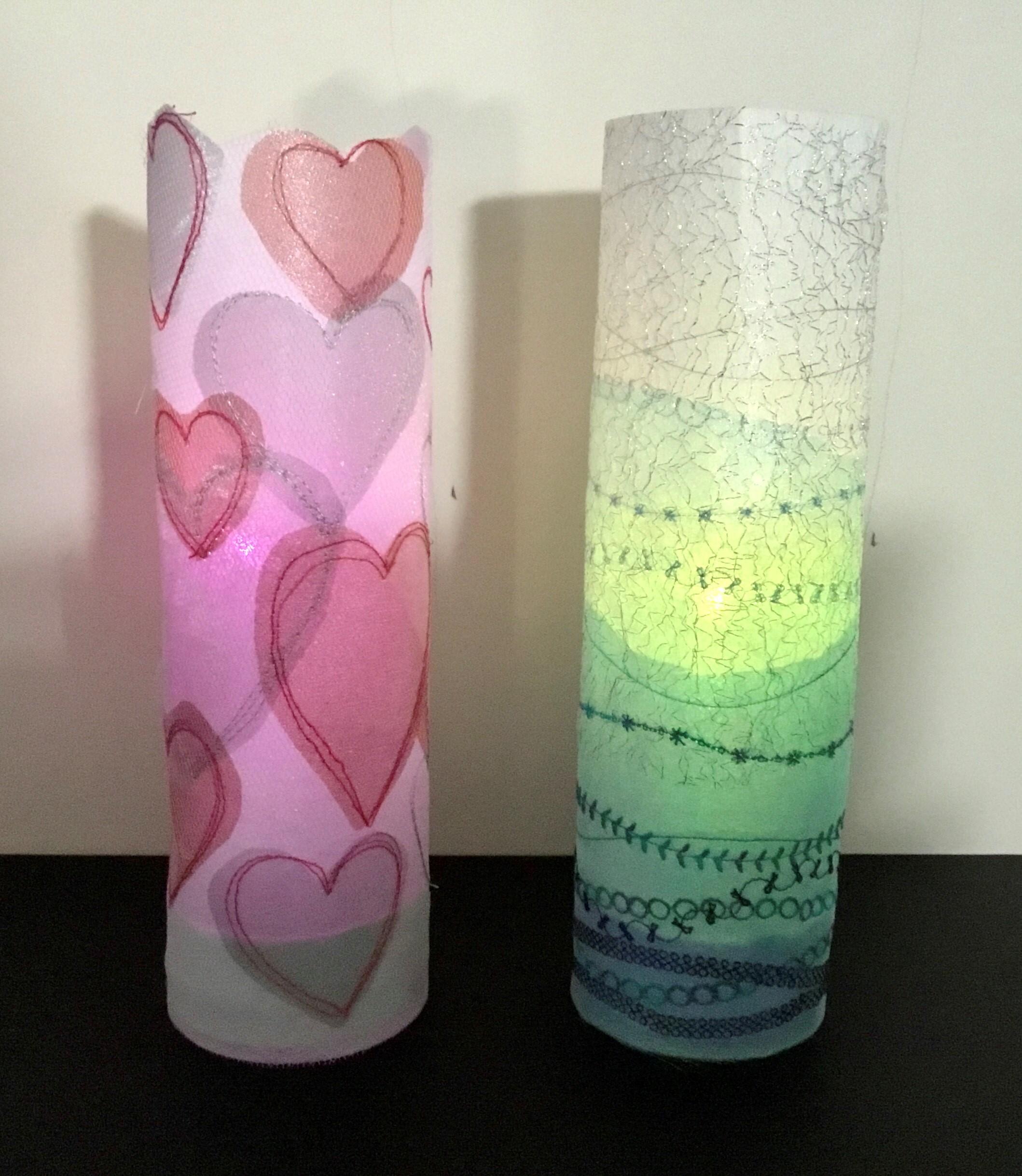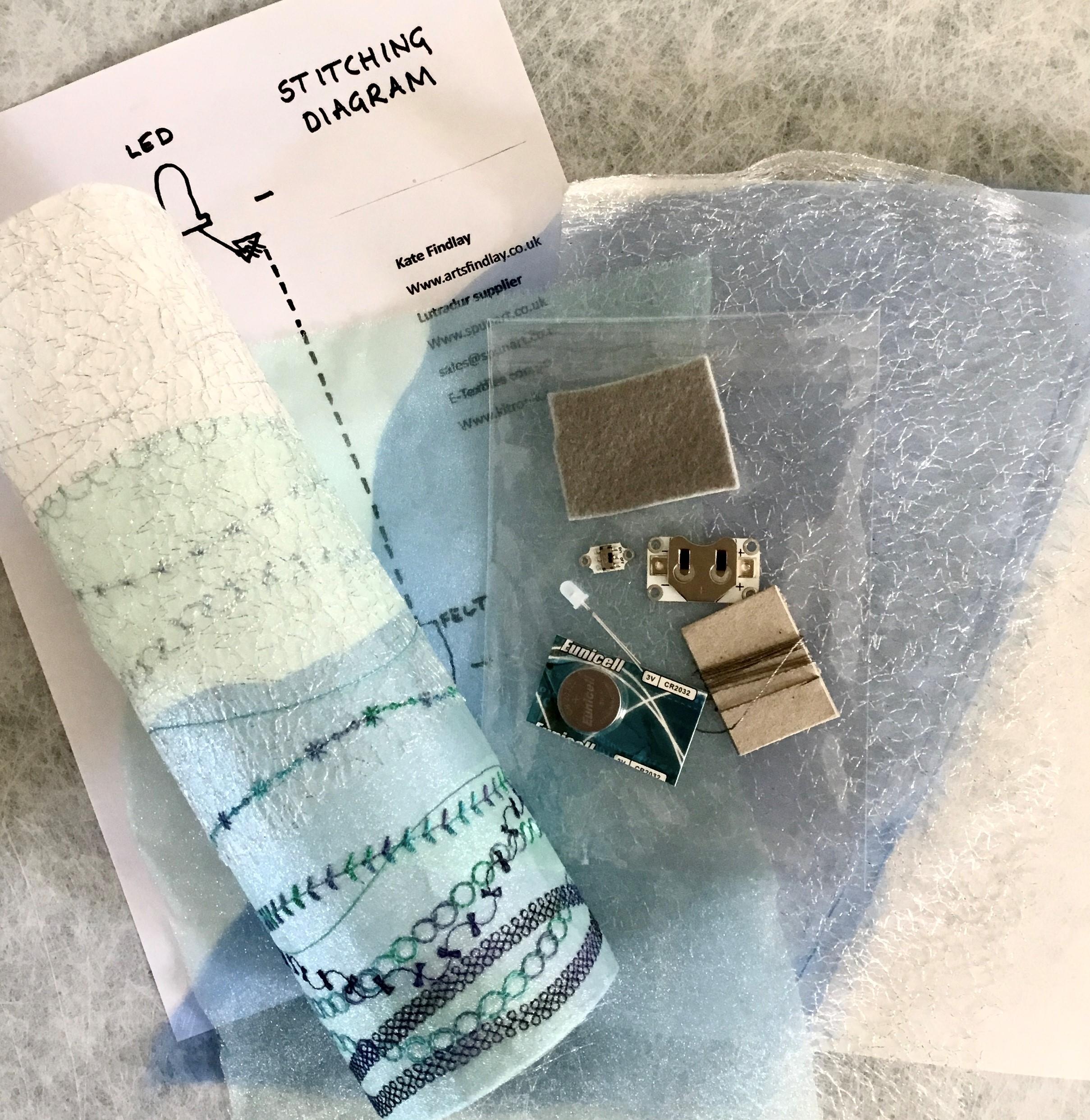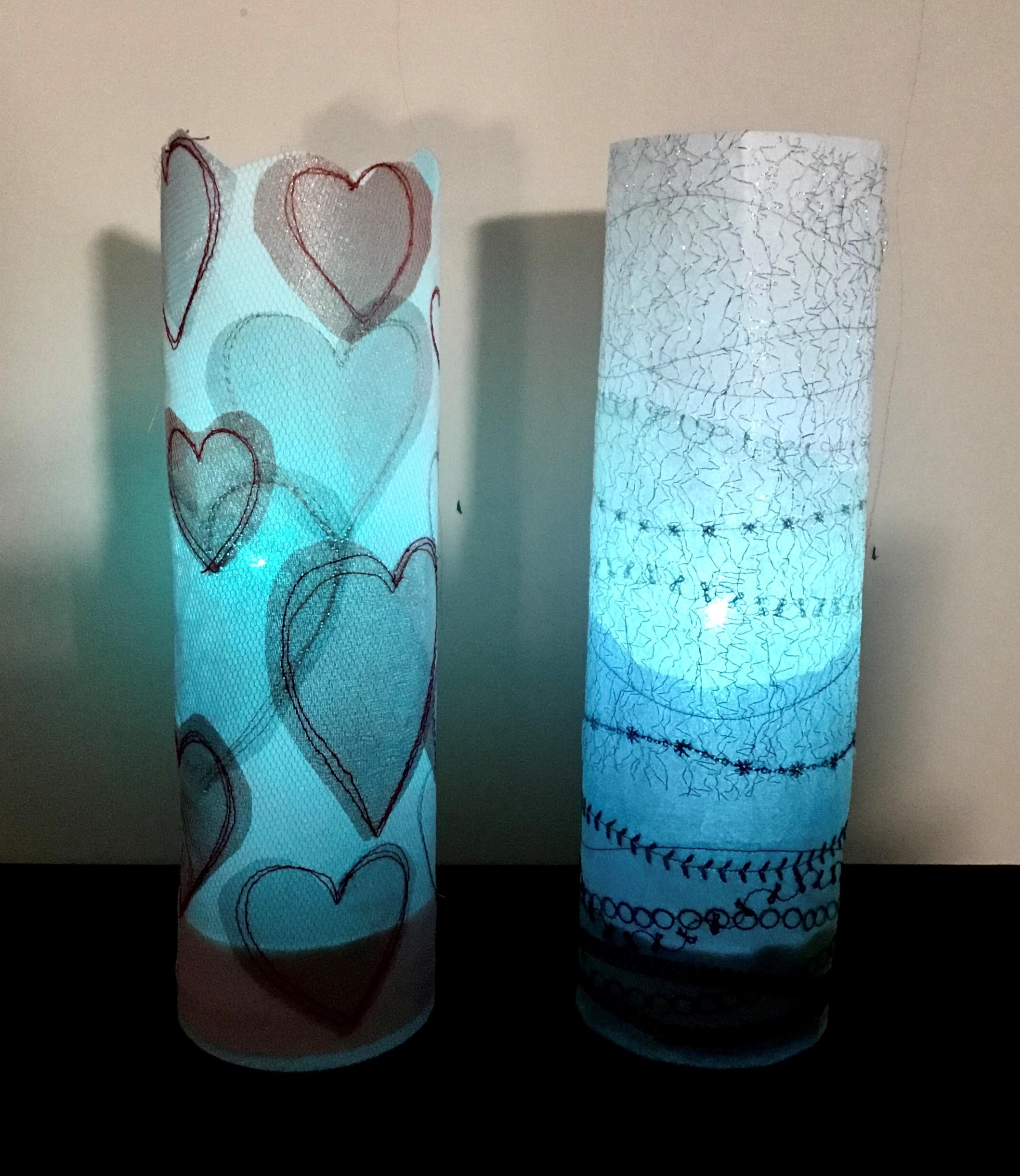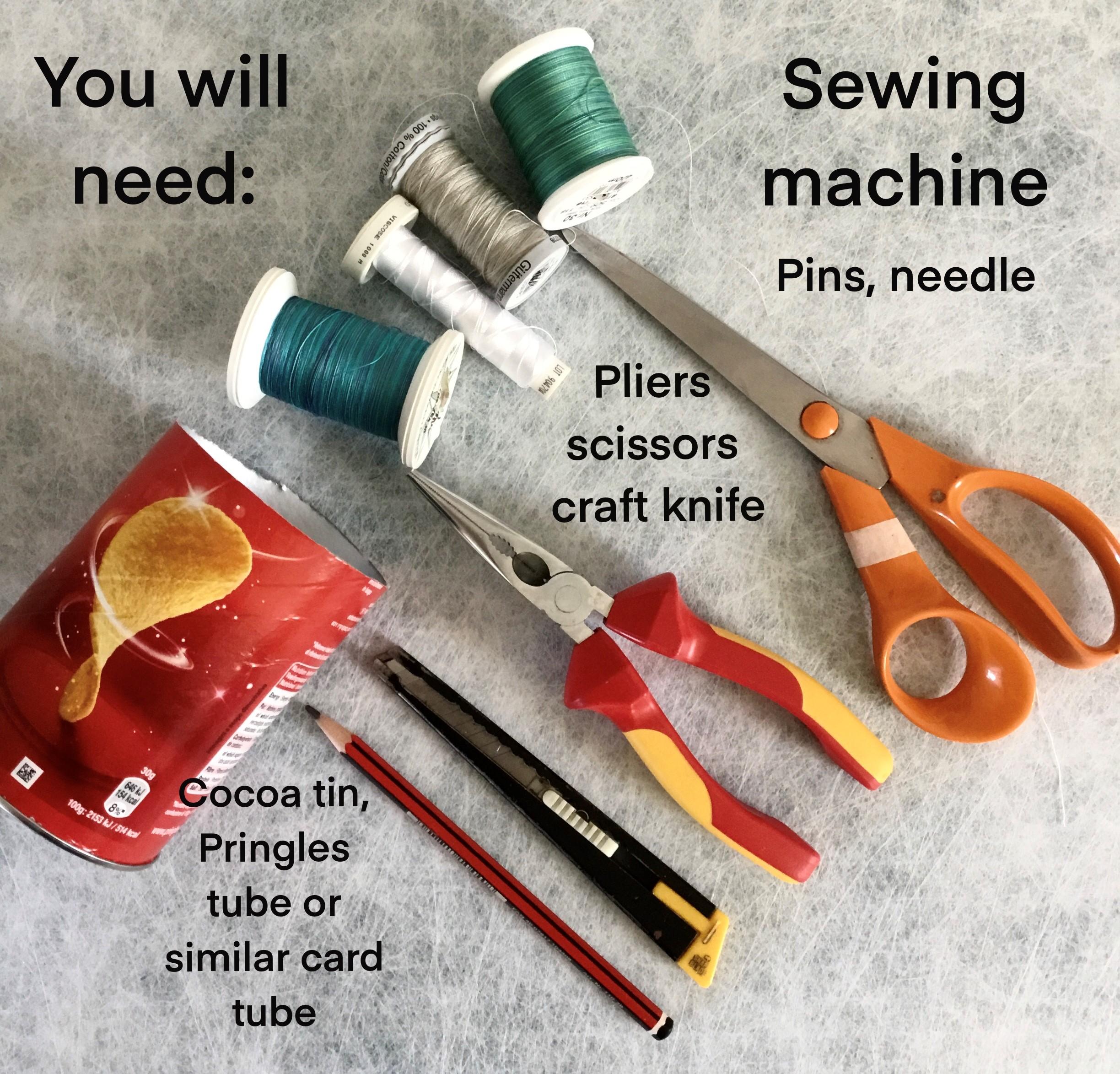 E-Textiles Lantern Workshop (online) with Kate Findlay
by Arts Findlay
---
An introduction to e-textiles: make a beautiful decorative nightlight with a hand sewn circuit using e-textiles components.
In this class, we will start with the decoration of the lamp shade, using the lutradur and organzas in a free way. Kate will show you some ideas on how to use the organza and machine stitch it with some of the decorative stitches on your machine. If you have an embroidery foot, then this will give you more possibilities for decorating, but it is by no means essential.
The second part of the class will be to learn how to assemble the e-textiles components to create a working circuit which lights up! Kate will demonstrate this and also show other examples of e-textiles components and how they can be used. When the circuit has been stitched onto the lutradur base and tested, Kate will demonstrate how to assemble the finished lamp and will show other decorative possibilities. 
Note that the photos of the lamps appear different colours depending on the colour of the led at the time!
Date: Sun 28th March 2021
Time: 10am-12.30pm (GMT)
Where: Via Zoom
Price: £42.00 inc. full kit & postage

Kit contains: Battery, battery holder, conductive thread, switch, LED (Light emitting diode) (Components are all designed for textiles use) Lutradur, coloured Organzas, full instruction sheet. 
You can choose between a pink pack or a blue pack. 
About the tutor: 
Kate Findlay is self employed as a textile artist and teacher. She lives with her partner and son in Berkshire, and has a studio at home on the second floor which gives her plenty of exercise up and down the stairs! She trained in industrial textiles at Kidderminster College and worked in the carpet industry for a few years before retraining as a teacher. Kate taught Design Technology and Art in secondary schools for many years, before getting a job as an art teacher in a private primary school after her son was born. It was working part time here that allowed her own art to develop.
Kate usually travels the country giving talks and workshops based on all her work – and her ongoing interest in e-textiles and the use of other media. She has work in a number of galleries and exhibits at Art Fairs and Craft events throughout the year.
Find her online here: https://artsfindlay.co.uk/